Dani Daniels
13 Best Slip Dresses to Take from Night to Day: Slip Dress Outfit Ideas
Vinyl skirts are one of the biggest , and everyone seems to love it. Although shining throughout this eclectic autumnal season is not that hard when wearing a vinyl skirt, we know many fashion enthusiasts do love such statement pieces, but often find it equally hard to pair it with something nice and flattering.
Considering the fact that most vinyl or patent leather skirts are mini in their lengths during this winter 2019, those, who dare showing off one, are even fewer.
Whether your vinyl skirt is mini, midi, or maxi, flawlessly donning one is easier than what you might expect, especially if you favour minimalist outfits over more flamboyant ones. Since vinyl skirts are pretty outré on their own, if your wardrobe is filled with black sweatshirts, turtleneck sweaters or more generally speaking Parisian-inspired garments, combining a vinyl skirt is a piece of cake. Alternatively, if "extravaganza" is your middle name, opting for a total vinyl look à la Tom Ford's fall 2019 runway show is a win-win move, too.
Whatever your "outfit category" is, we summed up the best fashion tips and tricks on how to wear vinyl skirts right, and also selected the 7 coolest vinyl skirts of the moment to tempt you to play with fashion!
How to Wear a Vinyl Skirt – Our 4 Tips
Generally speaking shiny patent leather or vinyl is one of the most statement-making materials, which don't require much styling to stand out from the crowd. So keeping things toned down and as low-profile as possible is always a great idea when it comes to creating chic looks with vinyl skirts.
Light Your Vinyl Skirt Up
Vinyl skirts are for daytime too, although many restrict them only to the night-out-approved outfits. To light your vinyl skirt up, pair it with graphic-emblazoned sweatshirts, T-shirts or sweaters – you'll end up looking effortlessly cute and romantic at the same time.
Pair Your Vinyl Skirt with Soft Fabrics
Another useful tip to wear your vinyl skirt during daytime is to pair it with soft, cozy fabrics, which exude anything, but wintery comfort. Opt for a knit jumper to tone down the vinyl skirt's high-end glamour. Otherwise, if you choose to wear your vinyl skirt in spring or summer, a simple cotton T-shirt or a classic shirt can be great accompaniments to your vinyl skirt.
Play with Proportions
If your vinyl skirt is high-waisted, balance your silhouette either with a pair of ankle boots and a cropped sweater, or with a pair of solid-colored sneakers/ flat shoes and a more voluminous shirt. A pair of Mary Jane shoes can also be a cute finishing touch to your vinyl skirt outfit if you decide to take your look from day to night.
If You Feel Uncomfortable, Opt For a Midi Vinyl Skirt
If the vinyl fabric combined with the mini length makes you uncomfortable, but you would really like to add a vinyl skirt to your wardrobe, we suggest starting off with a midi vinyl skirt. When compared to a vinyl miniskirt, it seems less risqué for sure, and will look hopelessly romantic even when paired with a whimsical vinyl coat, too.
7 Coolest Vinyl Skirts for Winter 2019 – Our Selection
Ready to dare with the vinyl skirt trend? These 7 vinyl skirts for winter 2019 are here to inspire you to add a shining vibe to your autumnal looks!
1. Topshop Vinyl Skirt, Homage to British Youth
One of this winter 2019 season's most appreciated runway shows, the Topshop Unique fall 2019 collection was an ode to British youth, with clear references to the Sixties youth. Translated to fashion, that meant vinyl miniskirts aplenty. This patent leather wrap miniskirt available for purchase at perfectly embodies Topshop Unique's British youth craze while at the same time treating us to a killer fashion statement we can't help but love!
2. Philosophy Vinyl Skirt
If vinyl skirts are your thing but so are high-fashion designer items, Philosophy di Lorenzo Serafini has got your back! A-lined and refined with high-quality laminated leather, the brand's most acclaimed vinyl skirt for the autumnal season is everything you need to shine through the day! Get yours at !
3. Vinyl Moto Skirt
For a more audacious punk-rock appeal, head to Amiri, whose vinyl moto skirt is just the perfect answer for anyone who's willing to pamper herself with a night out-approved fashion statement. Asymmetrical and made in leather, you can find it at .
4. An Unbalanced Slit Vinyl Skirt
Haute couture meets a soigné, yet high-street-inspired Parisian look withGwen, a vinyl skirt that features a glamorous asymmetrical slit, flared hems, and an edgy, slightly shiny effect. This vinyl skirt will easily leave anyone speechless. It is available in two colors at .
5. Alice + Olivia + Vinyl Skirt
For the ultimate glamorous factor turn to Alice + Olivia instead, whose ultra-flared midi vinyl skirt is a well-balanced potpourri of the most anticipated fall 2019 trends. Crafted in cracked patent leather, it is available for purchase at .
6. Isabel Marant's Vinyl Skirt
Made of calfskin leather in France, Isabel Marant's vinyl skirt features the fanciest zip front closure ever, and is incredibly versatile in its nature. Wear it with a pair of fishnet tights for a glam-rock style, or with a turtleneck sweater and a pair of chunky ankle boots for a more Parisian-inspired look. You can get yours at !
7. Vinyl Cotton Layered Midi Skirt
Last but not least, if you fancy extravagant looks, don't miss ASOS White's deconstructed vinyl skirt, the contrasting layered design of which is one-of-a-kind, indeed. Available at , it is made of faux leather.
Video:
13 Best Slip Dresses to Take from Night to Day: Slip Dress Outfit Ideas new
13 Best Slip Dresses to Take from Night to Day: Slip Dress Outfit Ideas new
13 Best Slip Dresses to Take from Night to Day: Slip Dress Outfit Ideas new
13 Best Slip Dresses to Take from Night to Day: Slip Dress Outfit Ideas new
We you can see pics everyday, which wear people in 2019
Fashion style
13 Best Slip Dresses to Take from Night to Day: Slip Dress Outfit Ideas
for lady
2019 year for girls- 13 Best Slip Dresses to Take from Night to Day: Slip Dress Outfit Ideas
13 Best Slip Dresses to Take from Night to Day: Slip Dress Outfit Ideas forecast to wear for spring in 2019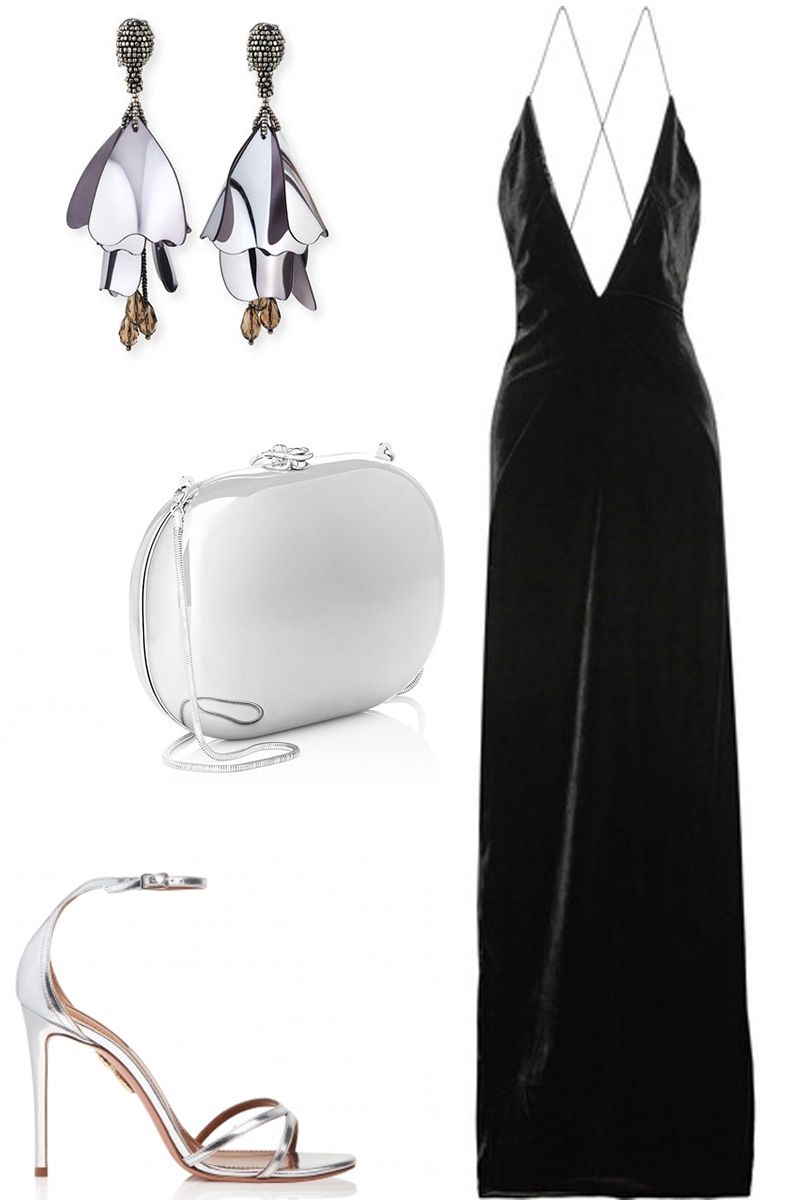 Buy 13 Best Slip Dresses to Take from Night to Day: Slip Dress Outfit Ideas pictures trends
13 Best Slip Dresses to Take from Night to Day: Slip Dress Outfit Ideas rare photo
foto 13 Best Slip Dresses to Take from Night to Day: Slip Dress Outfit Ideas modern collection
dress - 13 Best Slip Dresses to Take from Night to Day: Slip Dress Outfit Ideas video
Communication on this topic: 13 Best Slip Dresses to Take from , 13-best-slip-dresses-to-take-from/
Related News
7 Top Retail Trends at VAMFF 2015 David Jones Runway
China agency denies dead Russian model, 14, was overworked
Luxury fuels growth for ShopStyle
Kris van Assche debuts at Dior
Rating: 5 Out Of 5 Stars
Only 1 week left to register for the World Retail Awards
Record visitors at Pure
Former JJB Sports CEO to stand fraud trial
Brora marks 25th anniversary with new store
Hot or Hmm Kourtney Kardashian's Eggy Basler Spring 2013 Short Suit, Raoul Spring 2013 Top, and Céline Edge Bag