MY FIRST TIME IN BERLIN
Busy Times for Fashion in Berlin
FashionUnited
| Tuesday, 20 January 2004
Berlin and fashion - probably a perfect match. For the third time, two fashion fairs - the Bread & Butter and the Premium - took place in the German capital last weekend. Even though the city does not have a high design fashion tradition to speak of, there definitely is a blooming street scene. Therefore, both fairs initially concentrated on the sports- and streetwear market. But this year, they started expanding their range to the new men's and women's wear, featuring a lot of young designers and brands. Thus the two fairs also gave an insight into the latest developments of fashion design in Berlin. Established young labels such as Soto Stich or Firma were present as well as newcomers like Choucroute or Smeiliner.
The Bread & Butter, located in an old industrial building complex in Berlin Spandau with a space of 45.000sqm, is by far the larger of the two fairs. This year, it was divided into five segments: jeanswear, sportswear, independent, casual/outdoor and superior, which was specially added to feature high quality labels. Among the 380 exhibitors commercial giants such as Adidas, Levi's and Nike as well as independent brands like Etienne Ozeki, Paul Frank and Punk Royal presented their new collections.
Over all three days, the event was crowded with international visitors which mostly came from Italy, Scandinavia and the Netherlands. The atmosphere which used to remind of a fairground last summer when merry-go-rounds and dodgems provided entertainment now turned out to be much more professional. This may reflect the positive development of the German fashion market over the last months: Obviously, it is time to do business again. Another innovation of this year's Bread & Butter was the introduction of fashion shows into the fair. For the next event in summer, B&B's manager Karl-Heinz Müller even envisages organising shows by Dries van Noten and Ann Demeulemeester, which shall take place in historical buildings all over Berlin "to catch up with traditional fashion capitals such as Milan, Paris or London".
The aims of the Premium, which housed about 290 exhibitors this year, are quite similar. Anita Anic, who is part of the management, says: "At the moment, there is still a hype about Berlin. We need to get to the next level and become more professional." Their high ambitions were reflected by the fact that the Premium had managed to invite stars like Hussein Chalayan and Marc Jacobs who presented their menswear collections. The growing international importance of the fair is reflected by the fact that even British buyers ordered pieces from Duffer of St. George there - something you would not normally expect to happen in Berlin.
The question remains why fashion people are generally more and more attracted by the city. Dave de Boer, Dutch manager of the agency Fashion Soutions, puts it this way: "The people come for inspiration. The multicultural atmosphere typical of Berlin is similar only to Amsterdam, London and New York. There are lots of people who are really creative with limited resources." And there is another advantage: Compared to London or Paris living in Berlin is much less expensive which makes it easier for people to develop their creativity and concentrate on designing.
Video: Stupid Holiday Lingerie Try-On Haul Winter 2018 • Fashion N' Shits
FASHION PHOTOGRAPHY SHOOTOUT - Film vs Digital
Busy Times for Fashion in Berlin the best
Busy Times for Fashion in Berlin the best
On our site you you can see trends for spring, which wear female in 2019
Fashion week
Busy Times for Fashion in Berlin
for woman
2019 year look- Busy Times for Fashion in Berlin
Busy Times for Fashion in Berlin forecast dress for on every day in 2019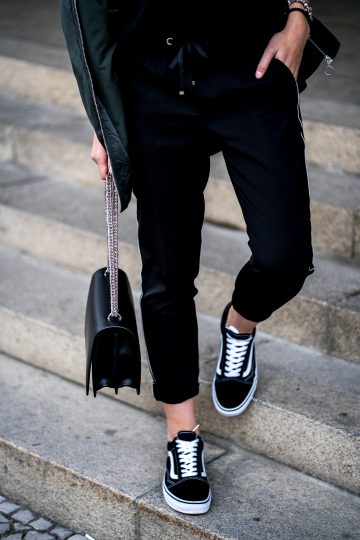 Buy Busy Times for Fashion in Berlin pics trends
Busy Times for Fashion in Berlin catalog photo
pictures Busy Times for Fashion in Berlin modern collection
dress - Busy Times for Fashion in Berlin video
Forum on this topic: Busy Times for Fashion in Berlin, busy-times-for-fashion-in-berlin/
Related News
Karl Lagerfeld receives Paris highest honour
Cato Q3 sales increase 8 percent
The End Of Fashion's Night Out
Splurge: Amy Schumer's The Tonight Show Victoria, Victoria Beckham Two-Tone Wool-Crepe Mini Dress and Christian Louboutin So Kate' Orange Pumps
What to Eat for Stronger Nails
Have You Tried Wet Application Break The Rules of Dry Skin with Curel Hydra Therapy
The New Skill Ryan Reynolds Is Teaching Blake Lively Will Incite Envy
3 Top Tactics to Boost Sales on Instagram-Sandra Odige
Dating Tips for Gay Teens
How To Wax Chin Hair at Home
MQT Menswear: AW14 Collection
Own The Look launches crowdfunding campaign
President Trump negatively impacts American brand perception in China