5 Watch Rules ALL MEN Should Follow | STOP Wearing Your Watches WRONG!
How To Wear A Watch With Style | Man's Guide To Dress and Casual Watches | Which Bands and Movements To Buy
You're in an interview.
It's your dream job.
You'reconfident, prepared, and dressed to impress.
Just before it starts the interviewer asks the time, andthere it is.
Your digital stopwatch with the rubber band.
FAIL.
The first impression has been made.
Ok, maybe that scenario is a little inflated. But believe it or not, there is a wrong way to wear a watch.
People notice the details.
It is, like many elements of style, the small things that make a difference.
The perfect watch is almost unnoticeable…almost.
Just complementing enough to realize it's there but subtle enough to not distract.
It speaks ofpreparation, confidence, and competence.
This article is going to coverhow to wear a watch…with style.
Selecting The Right Watch – The Details that Matter
Your options for a wristwatch are basically infinite. The only limiting factors are budget and taste.
That makes it an overwhelming process for a man who knows nothing about watches. Some choices will have to do with style and others with function, but here, in a nutshell, are the biggest decisions you will need to make when selecting a wristwatch:
Choice #1: One Watch or Multiple Watches?
If you plan on buying one watch and wearing it in all circumstances, it needs to be very stylistically neutral – able to pair with any color and any level of formality of dress.
If you're willing to own two or three watches, your options open up. One can be sleek and understated for maximum formality; another broad and shiny for a conversation piece.
If you only want to buy one watch, it needs to be reasonably restrained, and should almost certainly be a plain metal band and face rather than leather.
A black leather watch does not pair with brown leather shoes and vice versa (although many leather watches are designed to take interchangeable bands, at which point you could own one watch but multiple bands and still be covered for all situations).
Choice #2: Metal Band or Leather Strap?
Metal watch bands have the advantage of neutrality.
Your metals should always match, but men usually wear little jewelry – if you have a silver-tone watch band, it's easy enough to make sure you're also wearing a silver-tone belt buckle rather than a gold one.
Apart from belt buckles and cuff links, both of which are easily interchangeable, men don't usually have many metals to worry about. That makes a metal watch band a simple option.
Leather, on the other hand, needs to match your other leathers (typically shoes and belt), but can look simpler and less ostentatious than metal.
At the highest levels of formality, a plain black leather band is preferable to even a very sleek metal one. And in less formal situations, leather offers a more comfortable attitude, seeming a bit more approachable than solid metal.
There is no right answer. What does exist is a difference in attitude: metal is smooth, practical, and stern while leather is suave, sophisticated, and more personal.
Video: How To Wear Your Watch | 3 Men's Styles
10 Watch Rules YOU Can BREAK? Wear G-SHOCK With A SUIT? | RMRS Style Videos
How To Wear A Watch With Style Man's Guide To Dress and Casual Watches Which Bands and Movements To Buy the best
How To Wear A Watch With Style Man's Guide To Dress and Casual Watches Which Bands and Movements To Buy the best
How To Wear A Watch With Style Man's Guide To Dress and Casual Watches Which Bands and Movements To Buy the best
How To Wear A Watch With Style Man's Guide To Dress and Casual Watches Which Bands and Movements To Buy the best
On our site you you can see photos shoes, which wear female in 2019
Fashion week
How To Wear A Watch With Style Man's Guide To Dress and Casual Watches Which Bands and Movements To Buy
for lady
2019 year style- How To Wear A Watch With Style Man's Guide To Dress and Casual Watches Which Bands and Movements To Buy
How To Wear A Watch With Style Man's Guide To Dress and Casual Watches Which Bands and Movements To Buy recommendations dress in autumn in 2019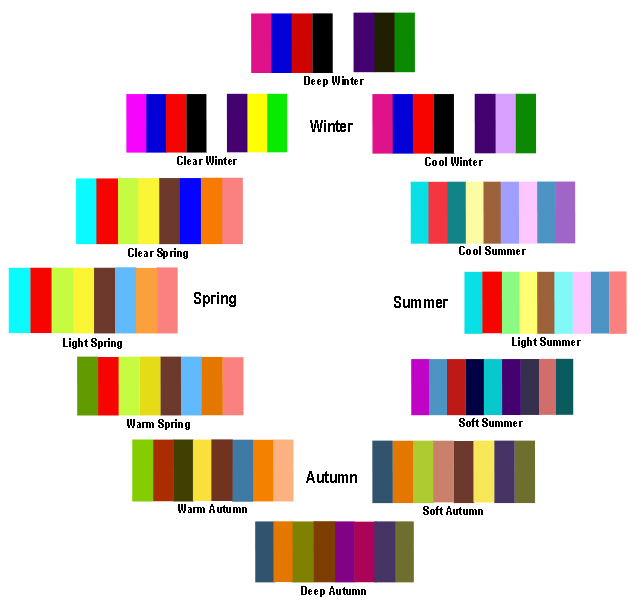 To acquire How To Wear A Watch With Style Man's Guide To Dress and Casual Watches Which Bands and Movements To Buy pictures trends
How To Wear A Watch With Style Man's Guide To Dress and Casual Watches Which Bands and Movements To Buy catalog photo
foto How To Wear A Watch With Style Man's Guide To Dress and Casual Watches Which Bands and Movements To Buy modern collection
to wear - How To Wear A Watch With Style Man's Guide To Dress and Casual Watches Which Bands and Movements To Buy video
Discussion on this topic: How To Wear A Watch With Style , how-to-wear-a-watch-with-style/
Related News
Amsterdam Based Denim Days Is Going to Nashville
SuperGroup FY17 revenues increase 27.2 percent
Who Wore it Better Paris Hilton vs. Zoe Saldana in Louis Vuitton's Pre-Fall 2010 Printed Dress
Amazon Flipkart battle for e-commerces last frontier in India
Make Your Own Natural Vinegar Hair Rinse
Feng Chen Wang uses fashion to convey the state of human interactions
Dont Miss Our Picks For The Best Oscars Jewellery Moments Of All Time
Christian Cowan talks brand growth at New York Fashion Week
Bangladesh: inspection of 1106 factories completed
Move Fast: These 10 Amazing Finery Pieces Wont Wait for You