KIDS STOCKING FILLER IDEAS CHRISTMAS 2018/BOYS AND GIRLS STOCKING STUFFER IDEAS
Interview: Shubhankar Ray, Global Brand Manager G-Star
FashionUnited
| Tuesday, 22 January 2008
Shubhankar Ray, Global Brand Director of G-Star kindly accepts our interview request. Together with his wife and children, Ray lives in Barcelona. Not his only home town, as he travels between Amsterdam, New York and Tokyo due to the climate. Next to traveling around the world, Ray learned to speak Spanish really well when he worked at Camper. Ray is let to believe to be the personification of the new creative ideas of popular denim brand G-star, that wants to innovate but stay true to its own colours.
How long have you been working for G-Star?
Just over a year. G-Star is a company where people have worked for since its interception. New people are brought in to bring G-Star to its next level and I'm brought on board to make this happen.
How many people work for G-Star?
About 600 worldwide. We have 88 showrooms across the world and everything is managed in-house.
Can you explain what the new employees will be doing for the brand?
We are effectively a strong European brand routed in the denim business and one we're known for wanting to move forward. We'd like to reposition denim with new products. In terms of product design and brand it allows us to play between streetwear - which is accessible to us - and luxury. This is generally spoken less easy and that's how we'll create a strong position as an accessible but directional luxury streetwear brand. We hope that our designs someday will turn into classic denim creations. Bearing in mind our influence is different from normal fashion companies.
Would you say your focussed on denim or fashion?
Denim is our core business, but we operate in the fashion industry so it all comes down to fashion in the end.
How much are you devoted to your own ideas and innovate the market?
We don't want to change our positioning, it is based in denim. We want to move from a platform like the Bread & Butter to New York Fashion Week without loosing the focus on denim but elevate it until it's treated like luxury.
Who's your target market?
We try to appeal to everyone, even though luxury product aren't available to all consumers. We produce products of a higher value, but also more 'democratic denim' which we show during New York Fashion Week. These denim products show the latest designs, but created to be interesting to various consumers.
What are you working on at the moment?
We just finished a 'raw gallery' concept store in Tokyo. This is a live brand advertising experience, instead of working with normal advertising we for example got to biggest train station in Tokyo where about half a million people get the train. We highjack the whole station without any advertising, then the whole station becomes a 'G-Star station'. Or during Tokyo Fashion Week we made a raw gallery out of glass and steel, which was open to the public and enabled them to connect with our brand and experience the product installation, with music and art. In four days 10,000 people visit the gallery and we finished the project with a massive party outside. In New York we support an upcoming brand which we brought back from the street into the Luxury market. For the instruments we made clothing as well. The band gives the luxury concept an edgy though. Other projects we're working on are design collaborations with a boat, a landrover and a billiard table, and a new concept for a fashion show.
Will you show this on the next Bread & Butter?
We'll be going to New York Fashion Week first. The installation will involve music, catwalk and theatre, and high performance art.
What is your direction?
We know what we don't want, but haven't chosen a clear path yet. If you don't have a goal, you are more open to the market, and that will keep our brand alive.
How do you translate the raw concept into your campaigns?
It is opposite of what you see in the fashion industry most of the time. We make it raw by stripping everything away, always using a white background and there is no lifestyle in the campaign, we only show the product.
You don't introduce colour in your collection, is that part of the raw concept?
Yes, the collection has only three colours: black, white, blue and shades of grey. The grey moves little into green, but the spectrum is non-colour.
So G-Star is not going to introduce red t-shirts?
Well, we introduced red skinny jeans for this season, because we want to stay open to the market. We want to have a clear identity, but at the same time we want to be open and flexible. Our clothes should appeal to cool young people and 70 year olds.
How many countries do you operate in?
In about 50 countries with 88 showrooms.
How does the business work?
We have a philosophy about retailing, we see retailing as multi-dimensional and multi-layered. We believe that we can be a multi-retailer and an independent retailer. Our shops are only launched in cities where we feel there are not enough stores to showcase our brand. This means, if a the city has fantastic retailers, we don't feel the need of opening our own stores.
How many G-Star shops are there?
We have about 100, mostly in Europe and 10 stores in America. In the upcoming months we shall be opening our second Tokyo store and one in Russia.
What are you planning for this year?
We want to open 40 stores. We are in a transition phase where we are going international which hopefully carries on going so well. In regards to new products we are launching underwear and want to consolidate footwear. Perhaps a G-Star record label, but mainly want to be a hot brand.
How does the Bread & Butter contributes to your business?
It's a great platform in Europe, it allows us to see our customers and exchange views. I think Karl Heinz does a great job and made it into a platform for casual wear worldwide.
Do you actually do business or is it a showcase?
For us it's just a showcase, as we don't use the fair for sales.
Video: City Rocks presents MKI
Spotter steps in to break Polish athlete's fall | Trampoline | Baku 2015 European Games
Interview: Shubhankar Ray, Global Brand Manager G-Star new
Interview: Shubhankar Ray, Global Brand Manager G-Star new
Interview: Shubhankar Ray, Global Brand Manager G-Star new
Here you can contemplate trends boots, which wear celebrities in 2019
Fashion style
Interview: Shubhankar Ray, Global Brand Manager G-Star
for girls
2019 year style- Interview: Shubhankar Ray, Global Brand Manager G-Star
Interview: Shubhankar Ray, Global Brand Manager G-Star recommendations to wear for autumn in 2019
To acquire Interview: Shubhankar Ray, Global Brand Manager G-Star pics trends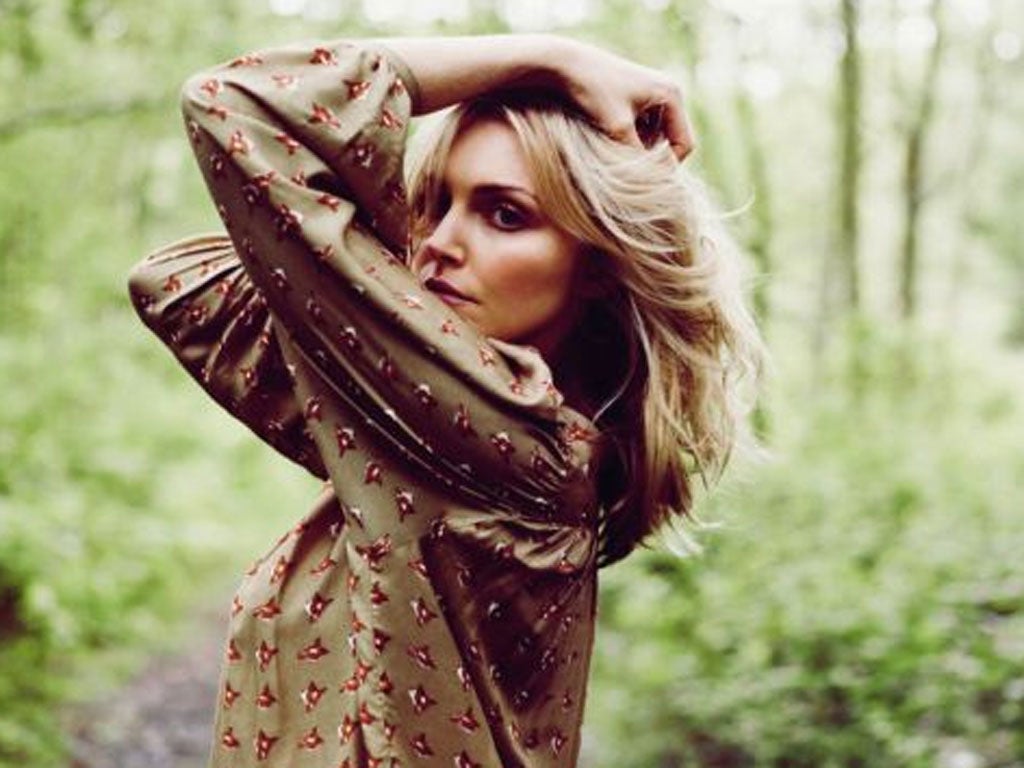 Interview: Shubhankar Ray, Global Brand Manager G-Star best photo
pictures Interview: Shubhankar Ray, Global Brand Manager G-Star modern collection
dress - Interview: Shubhankar Ray, Global Brand Manager G-Star video
Discussion on this topic: Interview: Shubhankar Ray, Global Brand Manager G-Star, interview-shubhankar-ray-global-brand-manager-g-star/
Related News
Key numbers - This is what LA makes on LA fashion week
Metro FY'12 sales up 1.2 percent
SHOP ALL BEAST GROOMING
Quelles étaient les personnalités présentes à la soirée dinauguration du spa de lhôtel Lutetia
Farfetch sees an IPO on the cards in the next two to three years
Doubled investment won't save The Limited's stores from closure
The Polaroid OneStep Camera
How To Determine Your Face Shape In 5 Easy Steps
Fashion Discussion : To Fur or Not to Fur
LVMH closes its third investment fund with EUR400million
Jacket Fashion Tips for Petites
10 Most important trends in online fashion retail
Oaktree may buy Quiksilver out of bankruptcy