Is Getting An MBA A Waste of Time? | 5 Alternatives To An MBA | Real-World Business Education
Is Getting An MBA A Waste of Time? | 5 Alternatives To MBA's | Real-World Business Education Outside The Classroom
"Should I get an MBA?"
It's a question I get asked often.
Straight answer –for most people, an MBA is a waste of time!
The cost ranges between ,000 to 0,000 for a 2-year program.
Most MBA programs require you to trade your employment for the classroom for a couple of years.
The opportunity cost, both in terms of time and money is forcing the question – what are the alternatives to an MBA degree?
The two most valuable components of a business school program are –curriculum and network.
If you can substitute those two factors in a smart and intelligent way – you can gain a lot more experience, street smarts, credibility and focus in the areas of business management you want to improve.
The following 5 resources are ways for you to invest in real-world education versus theoretical classroom training. None of them will cost you a six-figure sum or take two years to master.
Want Free Tools To Help You Start A Business? Click HERE to gain access to all the resources I used.
Before we get into the alternatives, let me clarify that graduate programs are helpful for some of you.
What are the incentives to sign up for an MBA program?
An MBA is acredible and accepted international degree that justifies your abilities to an employer.
In most corporate circles, it increases your chances of getting ahigher compensation and a promotion.
It offers toteach new business skillswhich increase your chances of landing a better job.
A business schoolprovides networking opportunities.
Two years in a business school is asafe place to figure out your next stepin life or work.
Who is it useful for?
If you are in the corporate world and you intend to stay there – an MBA is a smart choice to give your career a boost. Alternatively, if your education is paid for through a government grant or your current employer, a graduate school program is probably worth your time and effort.
However,for most people, an MBA is a waste of time.
Often, it's the lack of information on alternatives to an MBA that drives people to enroll in a graduate program. Some of the lessons I learned from my MBA degree were great in theory, but nothing taught me more about business than trial and error in the real world.
Here's a list of 5 alternatives to consider instead of shelling out a six-figure sum for an MBA:
MBA Alternative #1 – Free Online And Offline Resources
Spend 30 minutes a day learning on your own.
A good business school delivers two main values –quality educational contentand anetworkfor future business opportunities.
Information is no longer monopolized by universities. Search engines and various knowledge providers offer the same content for free.
Accessing content is simple. There are online courses such as or . You'll get to watch university lectures at no charge.
Video: The Real Story About Getting an MBA - What Recruiters Don't Tell
This self-made millionaire shares if it's really worth getting an MBA
Is Getting An MBA A Waste of Time 5 Alternatives To MBA's Real-World Business Education Outside The Classroom trends
Is Getting An MBA A Waste of Time 5 Alternatives To MBA's Real-World Business Education Outside The Classroom trends
Is Getting An MBA A Waste of Time 5 Alternatives To MBA's Real-World Business Education Outside The Classroom trends
Is Getting An MBA A Waste of Time 5 Alternatives To MBA's Real-World Business Education Outside The Classroom trends
On our site you you can contemplate foto jeans, which wear celebrities in 2019
Fashion week
Is Getting An MBA A Waste of Time 5 Alternatives To MBA's Real-World Business Education Outside The Classroom
for lady
2019 year for lady- Is Getting An MBA A Waste of Time 5 Alternatives To MBA's Real-World Business Education Outside The Classroom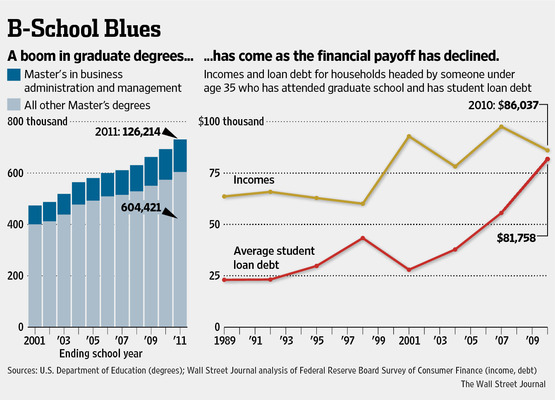 Is Getting An MBA A Waste of Time 5 Alternatives To MBA's Real-World Business Education Outside The Classroom forecast dress for summer in 2019
To acquire Is Getting An MBA A Waste of Time 5 Alternatives To MBA's Real-World Business Education Outside The Classroom pics trends
Is Getting An MBA A Waste of Time 5 Alternatives To MBA's Real-World Business Education Outside The Classroom new photo
pictures Is Getting An MBA A Waste of Time 5 Alternatives To MBA's Real-World Business Education Outside The Classroom modern collection
Look - Is Getting An MBA A Waste of Time 5 Alternatives To MBA's Real-World Business Education Outside The Classroom video
Forum on this topic: Is Getting An MBA A Waste of , is-getting-an-mba-a-waste-of/
Related News
Fashion East reveals menswear installations line-up
Divorce Guide for Men
Richard Avedon dies
Rana Plaza film premieres after pushing through Bangladeshi legal barriers
Sunday trading during Olympics
Marcolin and Rivoli form joint venture
L Brands updates Q3 earnings forecast
Sunday Shopping Still Growing
American Apparel secures refinancing
Plus-size fashion chain, valued at 50 million pounds
Jeff Tweedy promoted at Sean John
Roberto Vedovotto joins Kering executive committee
Desigual taps model with vitiligo for AW 14
How To Actually Learn From The Information We Consume
Strategic partnerships and new ventures, the cure for ailing Canadian fashion house Harry Rosen