Fashion designer Julien MacDonald visits Dubai
Mothercare collaborating with Julien Macdonald
Danielle Wightman-Stone
| Monday, 22 February 2019
London Fashion Week designer Julien Macdonald is collaborating with British maternity and childrenswear retailer Mothercare to launch a childrenswear collection.
Mothercare in association with Select Licensing are launching Smile by Julien Macdonald, a newborn collection aimed at babies up to children aged two-years-old. Launching on April 20, the debut collection will comprise of 31 pieces of ready-to-wear jersey casuals and limited edition occasion wear for little girls and boys.
"I have such a passion for the design of children's clothes so to collaborate with Mothercare is very exciting," said Julien Macdonald. "My fabulous designs combine both luxurious fabrics with delicate detailing as well as some gorgeous characters to make children smile."
The line is divided into daywear and party wear, with daywear featuring animal and quirky character prints and playful slogans, while the party wear features "some of Julien's inimitable attention to detail," Mothercare said in a press statement.
Julien Macdonald to add childrenswear with Mothercare
Mothercare's executive group product director Karl Doyle added: "With Mothercare's ongoing commitment to bringing new products to our customers, we are delighted to announce a new creative partnership with Julien MacDonald.
"Julien is a fashion genius and understands the market he is aiming at with this debut collection. The new range offers exceptional quality and affordable style and reflects what our customers tell us they want from Mothercare."
The parenting retailer adds that the collection represents a unique opportunity for the British designer to share his "playful creative vision for young children".
During London Fashion Week, Macdonald showcased two bespoke childrenswear pieces, which are not part of the Smile collection, to finish his spring/summer 2019 catwalk show.
The collaboration will launch in 70 of Mothercare's stores in the UK as well as in the Middle East on April 20, with prices ranging from 10 to 50 pounds. It will sit alongside Mothercare's other collections by designer Jools Oliver and Myleene Klass.
Video: I Interview Fashion Designer Julien MacDonald OBE about his Collab with McDonalds
Fashion Designer Julien Macdonald Talks Beyonce & THAT Emily Ratajkowski dress on #HFMFashionSpin
Morning routine of three babies
Mothercare collaborating with Julien Macdonald exclusive
Mothercare collaborating with Julien Macdonald exclusive
Mothercare collaborating with Julien Macdonald exclusive
On the site you can contemplate foto for spring, which wear celebrities in 2019
Fashion week
Mothercare collaborating with Julien Macdonald
for girls
2019 year for lady- Mothercare collaborating with Julien Macdonald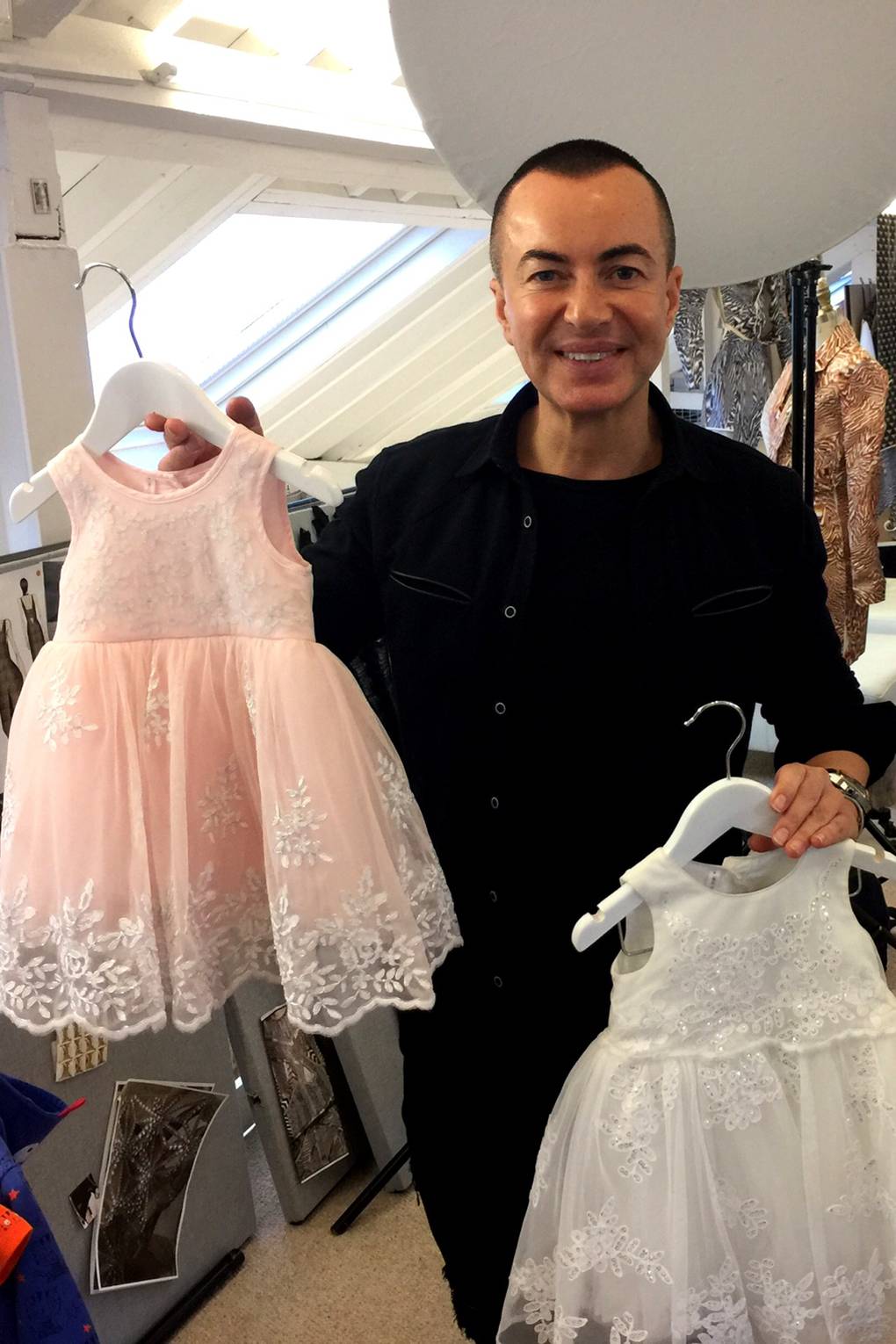 Mothercare collaborating with Julien Macdonald recommend dress for spring in 2019
Buy Mothercare collaborating with Julien Macdonald pics trends
Mothercare collaborating with Julien Macdonald best photo
images Mothercare collaborating with Julien Macdonald modern collection
Looks - Mothercare collaborating with Julien Macdonald video
Discussion on this topic: Mothercare collaborating with Julien Macdonald, mothercare-collaborating-with-julien-macdonald/
Related News
CEO Doug Diemoz: Mexx is ready for great success
House of Fraser New House of Luxury
15 Outfits That Prove Olivia Palermo Won Fashion Week
Sole Society raises over 8 million dollars in funding
The Modist receives USD 15 million investment from Vaultier7
Ted Baker M3 by Blue Trousers and Chinos
Macys purchases Bluemercury for 210 million dollars
21 Coats to Shop Right Now (Before the Good Ones Sell Out)
House of Fraser to let brands bid for space on website
Topman collaborates with K-Way
Top 20 Best Tactical Diaper Bags For Men – Dad Built Baby Backpacks
The 10 Best Hair Oils
Could Dries Van Noten be seeking an external investor
Bangladesh court delays premiere of Rana Plaza film
Porsche Ice Cube Tray Mold