"Burberry Prorsum" in London - Spring Summer 2014 Menswear HD by Fashion Channel
Saks warns on flat sales during Christmas
Wednesday, 14 November 2012
"As the overall macroeconomic environment remains very uncertain, we continue to approach the future cautiously," said Saks'CEO Stephen Sadove on Tuesday. Company's third quarter's sales climbed 3 percent to 713 million dollars, above the expected 692
million. The company said third-quarter earnings per share (EPS) rose 9 percent to 12 cents, in line with estimates. Sales climbed 3 percent to 713 million dollars, under expectations of 692 million dollars, reported Reuters.
During
the third quarter, Saks sales and profits were hurt by what it called a "modest" spike in promotions, which lowered its gross profit margin by 0.3 point to 43.9 percent of sales. Nevertheless, the retailer reported net income of 22.6 million dollars, or 14 cents per share, up from 17.8 million dollars, or 11 cents per share, a year earlier.
In a statement, the exclusive department store chain said that "Sales trends have been soft for the first two weeks of November in the aftermath of Hurricane Sandy. Many of our stores, representing about 40 percent of our total company revenues, were directly impacted by the storm, and we have experienced a decline in saks.com sales generated from our customers in the Northeast." It expects flat same-stores sales during the quarter due to the storm.
The operator of Saks Fifth Avenue and Off Fifth department stores said it expects sales at stores open at least a year to be flat during the current holiday quarter because of a slow start to November due to Superstorm Sandy.
In a call with analysts, executives explained that the storm had caused some disruption to the supply chain, including delays in getting merchandise into stores, and that Saks would extend a sales event by a few days, compromising its gross profit in the current quarter.
Despite the weaker sales, Chief Executive Steve Sadove reassured analysts that the company was already recovering from the storm even though sales were still depressed two weeks later. "You're not going to see a long-term effect from the hurricane," Sadove said. In the same vein, he added that it expects sales at stores open at least a year, or same-store sales, to be flat because of Sandy. Looking ahead to the fourth quarter, Saks expects comparable store sales to be relatively flat compared to last year.

Video: Arsenal player reveals when he will call time on his career at the Emirates
Top 10 Comedy Movies: 2000s
Naomi Campbell, Cindy Crawford & Christy Turlington Sing Freedom! '90 at Versace - #TBT-Style.com
Saks warns on flat sales during Christmas new
Saks warns on flat sales during Christmas new
Saks warns on flat sales during Christmas new
Saks warns on flat sales during Christmas new
On the site you you can see photos skirts, which wear stars in 2019
Fashion week
Saks warns on flat sales during Christmas
for girls
2019 year looks- Saks warns on flat sales during Christmas
Saks warns on flat sales during Christmas forecasting dress in spring in 2019
Buy Saks warns on flat sales during Christmas pics trends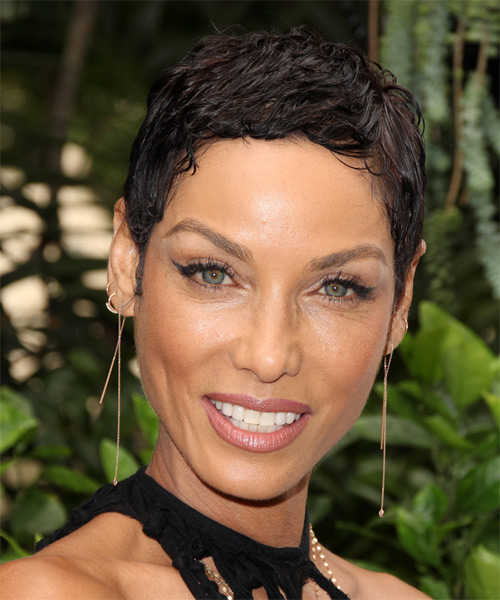 Saks warns on flat sales during Christmas rare photo
photo Saks warns on flat sales during Christmas modern collection
dress - Saks warns on flat sales during Christmas video
Communication on this topic: Saks warns on flat sales during Christmas, saks-warns-on-flat-sales-during-christmas/
Related News
Emma Watson highlights sustainable fashion
Karen Millen set to conquer the US market with Manhattan flagship store
AKA Clothing: SS14 Collection
Apple loses fight for trademark in China
FRIDAY GIST Our House helps Are My Husband's Sex Machines, Wife Laments
Paris fashion week delivers sad world escapism it craves
John Lewis profits dive
On the Scene: The Kanye West x Adidas Yeezy Season 2 Spring 2019 Show Featuring Kim Kardashian West, North West, Riccardo Tisci, and More
Adidas reports full year revenue increase of 15 percent
Co-founder of Jimmy Choo Tamara Mellon requests the footwear label cease and desist
Perry Ellis signs licensing deal for Guy Harvey Apparel
In Pictures: L.K. Bennett x Jenny Packham
Reasons for Conflicts With Adult Children
Paris Dispatch: What's New at Colette
40 Skull Back Tattoo Designs For Men – Masculine Ink Ideas